Calendar of Events
No matter what the season, there is always something going on in the City of Daingerfield. Keeping our residents informed of scheduled events and local happenings is important.
Know of an upcoming event that we need to add? Give us a call or send us an email and we will be happy to add it for you.
Upcoming Events
Save the Date-Daingerfield Days Golf Tournament
Begins: 10/7/2023
Ends: 10/7/2023
Daingerfield Days Golf Tournment @ Daingerfield Country Club-More information to follow.
Daingerfield Days-Save the Date
Begins: 10/14/2023 - 9:00AM
Ends: 10/14/2023 - 10:00PM
Join the Chamber of Commerce for the annual Daingerfield Days. There will be all day entertainment, vendors, food, Car Show, Corn Hole Tournament, Parade, Chili Cook Off, Dutch Oven Cook off and much more to see and do!
Daingerfield Days Color Run
Begins: 10/14/2023
Ends: 10/14/2023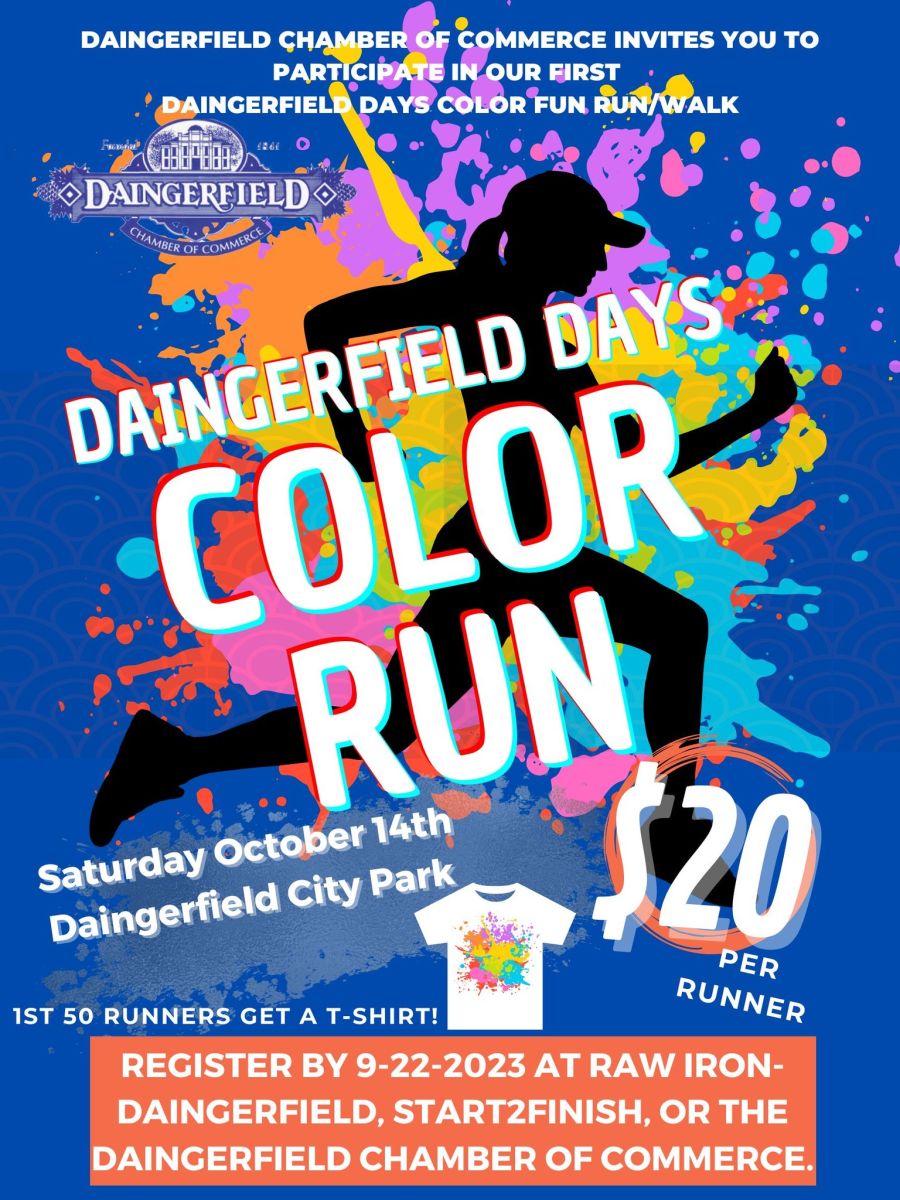 Daingerfield Days Cornhole Tournament
Begins: 10/14/2023
Ends: 10/14/2023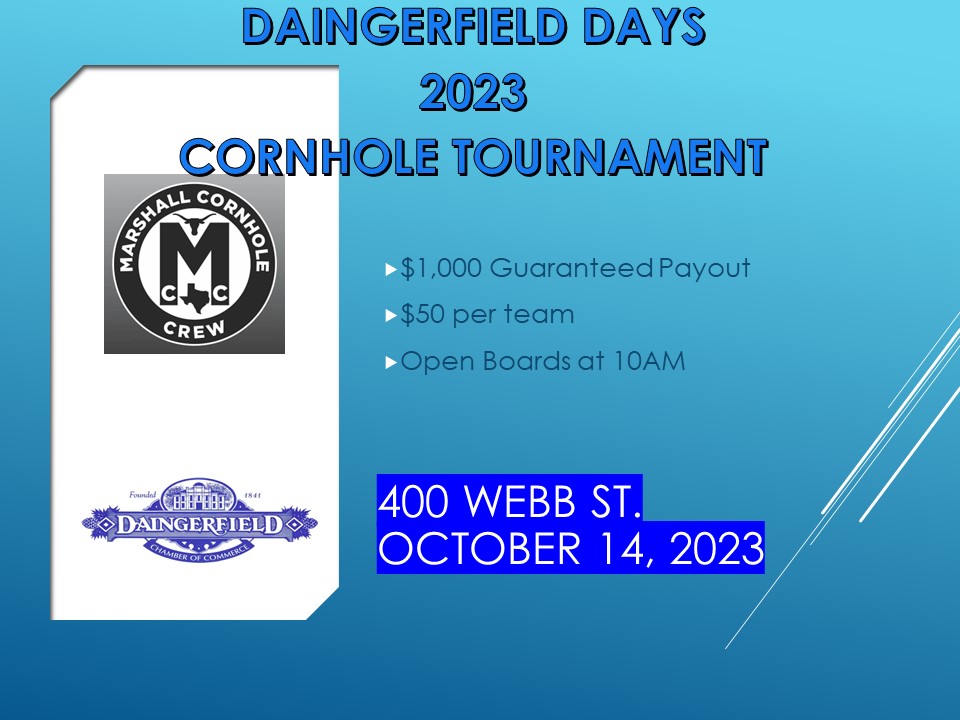 Daingerfield Days Car & Bike Show
Begins: 10/14/2023
Ends: 10/14/2023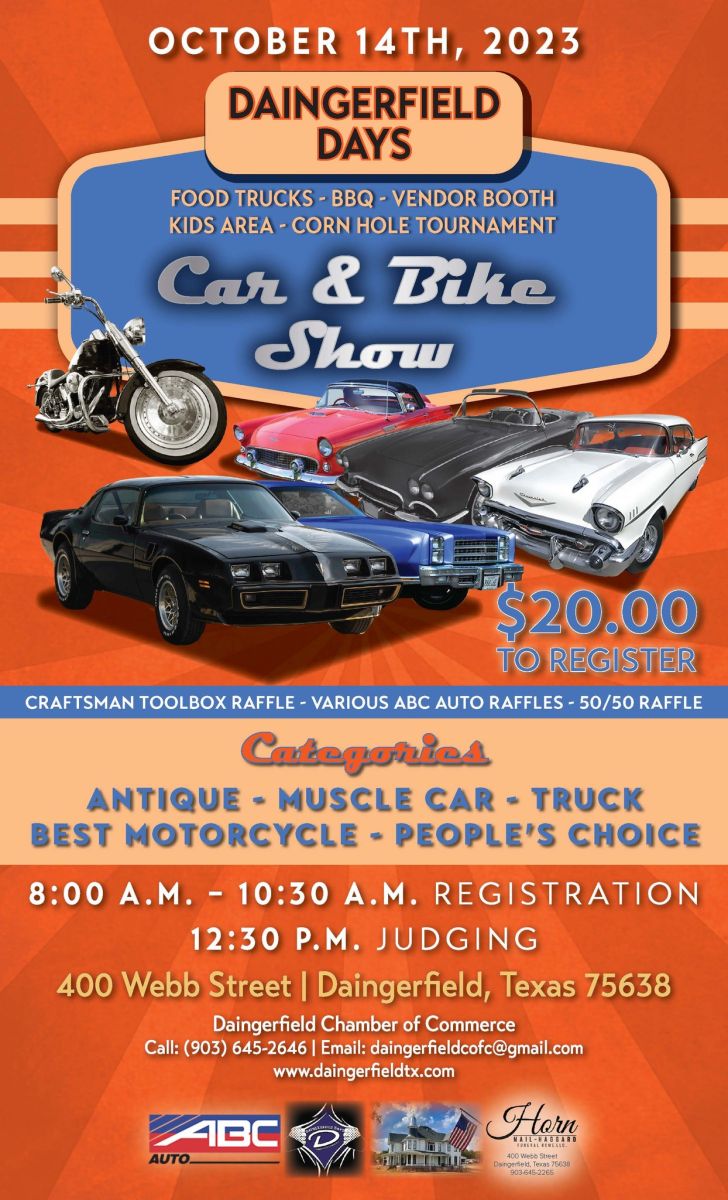 Halloween Trunk of Treat
Begins: 10/28/2023 - 5:00PM
Ends: 10/28/2023 - 8:00 PM
Gingerbread Christmas
Begins: 12/4/2023
Ends: 12/4/2023
Gingerbread Christmas, Parade, Tree Lighting, Vendors & More