Welcome to the City of Daingerfield

City of Daingerfield… A Great Place to Live!

In the City of Daingerfield, we are defined less by boundaries on a map than by the sense of shared values our residents hold dear. Small town values, guided growth, preservation of historical, cultural, and natural heritage are just a few of the core principles that makes City of Daingerfield a wonderful place to call home.
Featured News
Notice of Public Hearing on Tax Increase
8/12/2022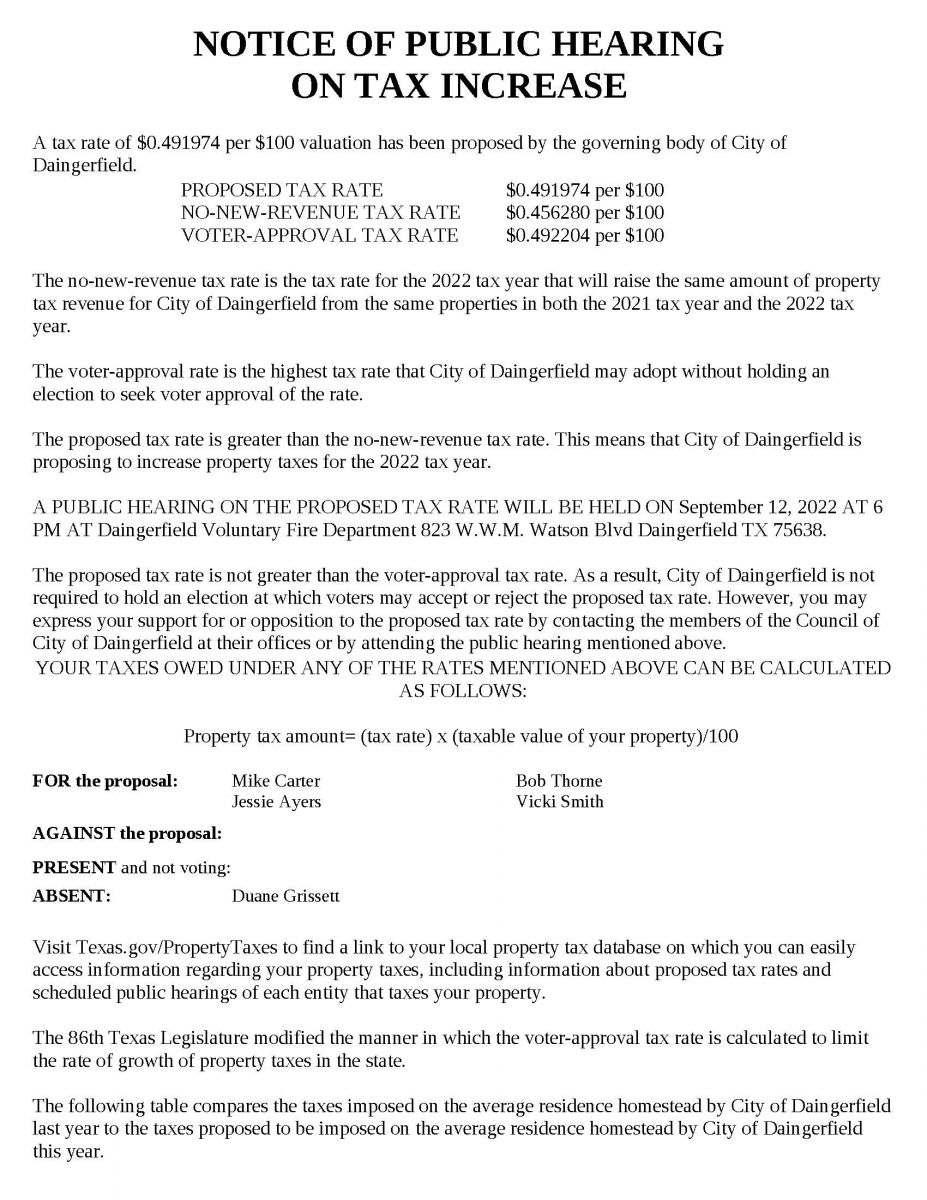 Smoke Testing
7/21/2022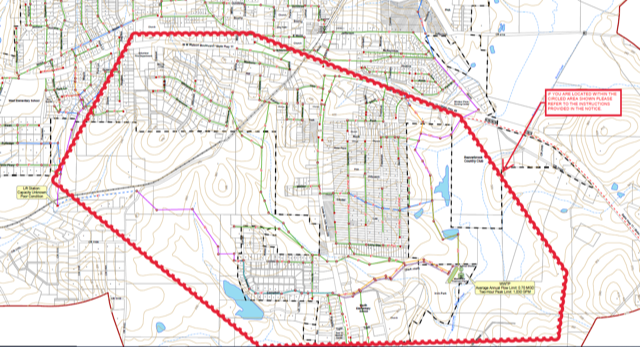 "SMOKE TESTING!! Starting Thursday July 21st and ending Friday July 22nd, Schaumburg & Polk, Inc. will be smoke testing the sanitary sewer lines for the City of Daingerfield. The purpose of the test is to locate leaks in the sanitary sewer system. If you live on any of the streets within the...
Temporary Trash Pick up time change
7/11/2022
Trash pick-up time for the City of Daingerfield will temporarily change to 6:00 am starting July 11 to September 1. Please have your trash on the curb either the night before or prior to 6:00 am. Thank you for your assistance and as always for any questions don't hesitate to get in touch with...